June 5, 2015
Our British friends reflect on the state of their smiles in a BBC report, asking themselves, whose smile is better – in the U.K. or in the U.S.? — and are British mouths really in such a bad state as depicted in movies (remember Austin Powers?)?
Are U.S. Smiles Better?
The BBC quotes a dentist from Manchester: "People in the UK want their teeth to look better". He thinks cosmetic dentistry in the US is based on people wanting to "look the same way", with rows of perfect, shiny white teeth, like those flashed by the Osmonds or the Kennedys.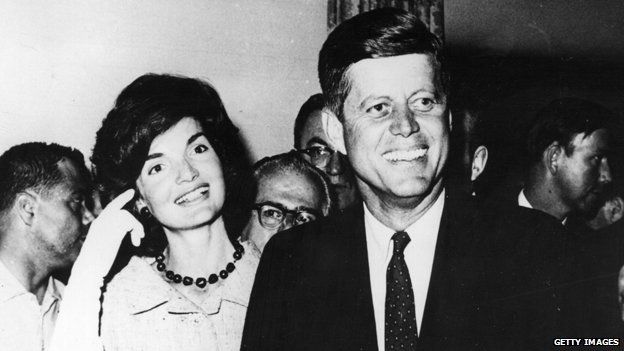 In the UK it's more about patients going for cleaning and some straightening but maintaining a more "natural look", he adds.
However, statistics suggest that, taken on pure oral health rather than appearance, the UK does better than the US.
According to the Organisation for Economic Co-operation and Development's (OECD) figures, the average number of missing or filled teeth for a 12-year-old in the UK in 2008 (the latest figures available) was 0.7 while in the USA (2004 figure) was 1.3.
| Average number of missing or decayed teeth at age 12 (2008 figures) | |
| --- | --- |
| Denmark, Luxembourg, United Kingdom | 0.7 |
| Sweden | 0.9 |
| Australia | 1.1 |
| US (2004 figure) | 1.3 |
| New Zealand, Norway | 1.4 |
| Japan | 1.5 |
Source: OECD – the 2004 figure for the US is the latest available. At that time the UK's figure was also 0.7.
"We have seen real progress," says Mick Armstrong, chairman of the British Dental Association, "but dental disease and deprivation still go hand in hand. We need parents, educators and government to work together to help dental teams secure further improvements to the nation's oral health."
Do You Need A Dazzling Smile?
If you are in Northern Virginia and in need of a dazzling smile, book an appointment with Farhoumand Dentistry with Farhoumand Dentistry or call us at (703) 636-2442! In the mean time, follow these steps to maintaining a healthy smile:
Learn How to Brush Properly
You Must Floss
Have Your Teeth Cleaned Twice a Year
Stay Hydrated
Stop Unhealthy Habits
Lest ye think smiles are all about vanity, here is two stories to inspire you: one from classic literature, and another from the world of philanthropy:
Whose Smile Launched A Thousand Ships?
Helen of Troy's did! Upon seeing Helen, conjured also by Faust in Goethe's Faust, Faustus speaks the famous line: "Was this the face that launch'd a thousand ships, / And burnt the topless towers of Ilium." (Christopher Marlowe, Helen of Troy, Act V, Scene I.)
Whose Smile Helps Change The World?
Her name was Ileana and you can read her story here. She was born and raised in a trash dump community in Managua, Nicaragua but through her smile inspired many humanitarians to keep working for the eradication of the sexual exploitation of girls.